Ref:
Date:
Location:
Photographer:
Ref:
Date:
Location:
Photographer:
One to Seven DaysBeginner to AdvancedScotland - England - UKGlencoe - Skye - Sutherland - AssyntTorridon - NW Highlands - Northumberland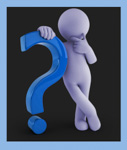 Our primary goal in each course is to equip you with a full understanding of the basic, but crucial manual controls of a camera. Understanding these controls will ensure that you can confidently use any camera and will allow you to undertake any style of photography in all types of situations or lighting conditions. This knowledge will equip you with the skills to deal with, for example, low light, nighttime, macro, nature, sports and many more.
We will also develop your technique in using the optimal settings on your camera and will instill a number of best practices to ensure that you can consistently produce images of the highest technical quality in any conditions.
The features and controls of a camera can at first appear quite intimidating. Experience has taught us here at Billy Currie Photography, that people who come along to our courses are pleasantly surprised at how straightforward things become once they absorb the basic principles and develop sound manual photography techniques.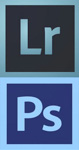 Within most of our courses, post processing also features as we believe these skills and techniques are absolutely crucial in taking your photography to the next level. The tuition is very structured and you will be provided with a post processing workbook which covers all subject matter from equipment calibration, organizing/backing up your images through to the final production of your masterpiece! We aim to provide you with a sound basic skillset that you can then enhance and develop on-going throughout your photography journey.
All of our courses are strictly limited to a maximum number of 3 students. This ensures the best possible use of teaching time with each individual as people learn at different rates and will have varied levels of experience. So whether you are a complete beginner wondering where on earth to start or a seasoned photographer looking for some more advanced tuition, it doesn't make a difference. Still not sure, why not have a browse at some previous students comments on my
Testimonials page
News Blog
3rd Feb 2017
New dates just added for Jan 2018

29th Dec 2016
Well... it's hard to believe Santa has came and went already and we are now heading speedily into 2017. I hope everyone had a very enjoyable festive period. New dates just added for Dec 2017.

1st Dec 2016
New dates just added for Nov 2017

2nd Nov 2016
New dates just added for Oct 2017

21st Oct 2016
We have been having some lovely mixed autumn weather up here in Scotland and the trees are about as nice as I've ever seen them. Maybe only a week or two left before the best of the colour will be gone. No time to spare for anyone wanting beautiful autumn images.

4th Oct 2016
New dates just added for Sep 2017

25nd Sep 2016
A couple of last minute cancellations means we now have some limited availability for anyone wishing to attend a course before the end of the year.

12nd Sep 2016
First camera club presentation tonight since the summer break. Looking forward to a return visit to Livingston Camera Club.

2nd Sep 2016
New dates just added for Aug 2017

25th Aug 2016
Last week of my exhibition in Glasgow's Skypark for anyone who would like a look. It is on until 2nd September and it totally free.

1st Aug 2016
Aug 2017 dates now live and available on the website
Customer Feedback

"Firstly and most importantly you can relax in the knowledge that there is a wide range of B&B in the area only a short distance from Billy,s home. There were three photographers on the course which gave Billy the chance to share his knowledge and time freely between us. Our first day was purely devoted to exploiting the world of long exposures both coastal and land based. On the second day Billy provided us with a brilliant insight into how he creates his stunning images, all in Lightroom in his homely studio, suitably furnished with the latest technology. Billy provided us with the knowledge on how he prepares his stunning monochrome images and encouraged us to practice those skills. Billy's professional approach is clearly evident, he is a master of his art and was more than happy to share his experiences with all. He has a lively delivery and a most dedicated approach to his work. His wife Donna provided us all with a beautifully prepared lunch, delicious cream cakes and a range of coffees to suit all tastes. Thank you to you both for a wonderful experience. I hope I can emulate what I learnt on your course. Needless to say I would thoroughly recommend this Long Exposure course".
Roger Fountain


"One of the best photographic workshops I have attended, it gave me a complete experience of black and white photography and how you can take what it appears to be a fairly good photography and process it it to amazingly great picture, I hope to have the opportunity of attending another workshop and furthering my photographic skills".
Francis Brand

Interested in seeing more customer feedback? Please check out my
testimonials page
Gift Vouchers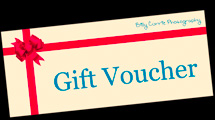 Looking for a special present?
We can supply prepaid gift vouchers for a specific course or vouchers for a value of your choice which can then be redeemed against any course or holiday with availability. Gift vouchers are normally valid for one year from the date of purchase unless otherwise agreed.
"Here at Billy Currie Photography our principles are simple...
To provide exceptional in-depth and informative photography training, in a relaxed and friendly atmosphere, to all people regardless of age or experience".
Other Training
Even though most of our workshops are based around general landscape photography, on many of the longer courses we often have the opportunity to participate in some other styles such as long exposure, minimalism and possibly even night photography.

Being experienced in many other styles of photography, during our holiday I am happy to offer advice and even some basic tuition in any of these. Below are a few examples...